Happy Wednesday everyone! I want to share a really fun sample I made of my Vertex quilt for a local quilt shop called Artistic Artifacts.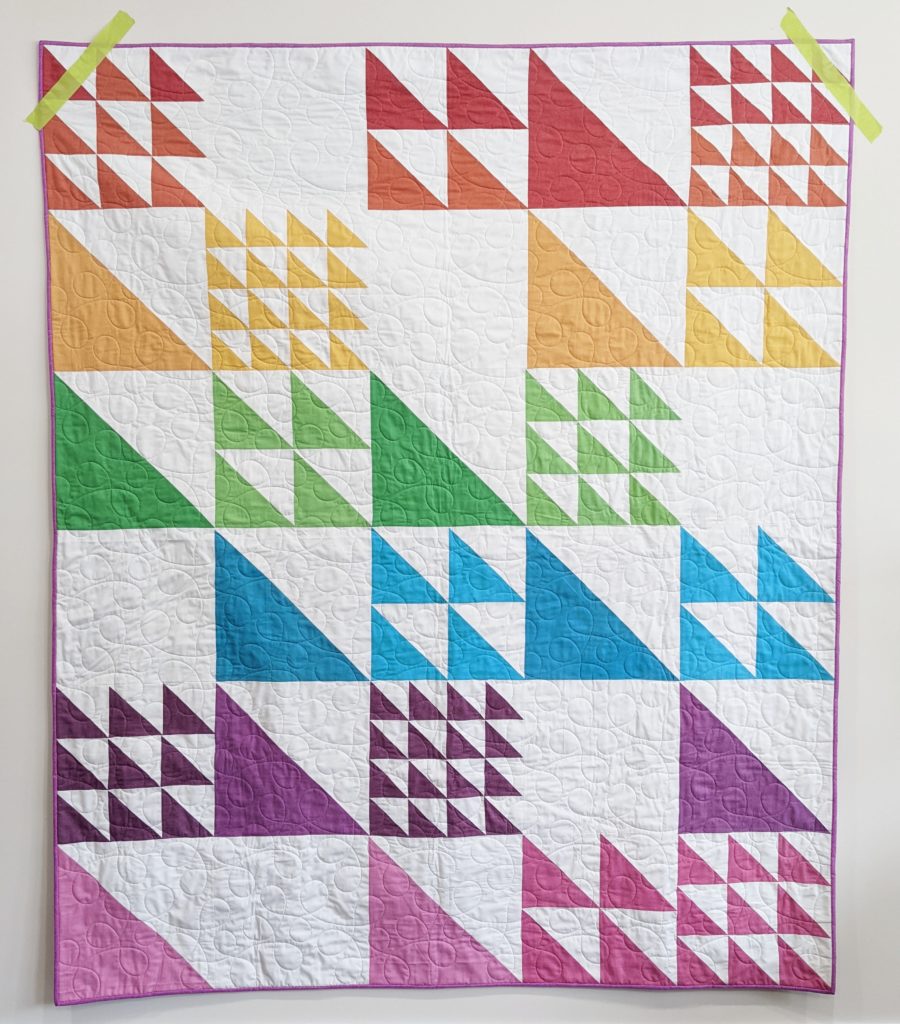 Isn't it so much fun!? I think the colors are very candy-like and gorgeous. The prints are hand-dyed Indian cottons from Abstract Artifacts, and the texture is just gorgeous.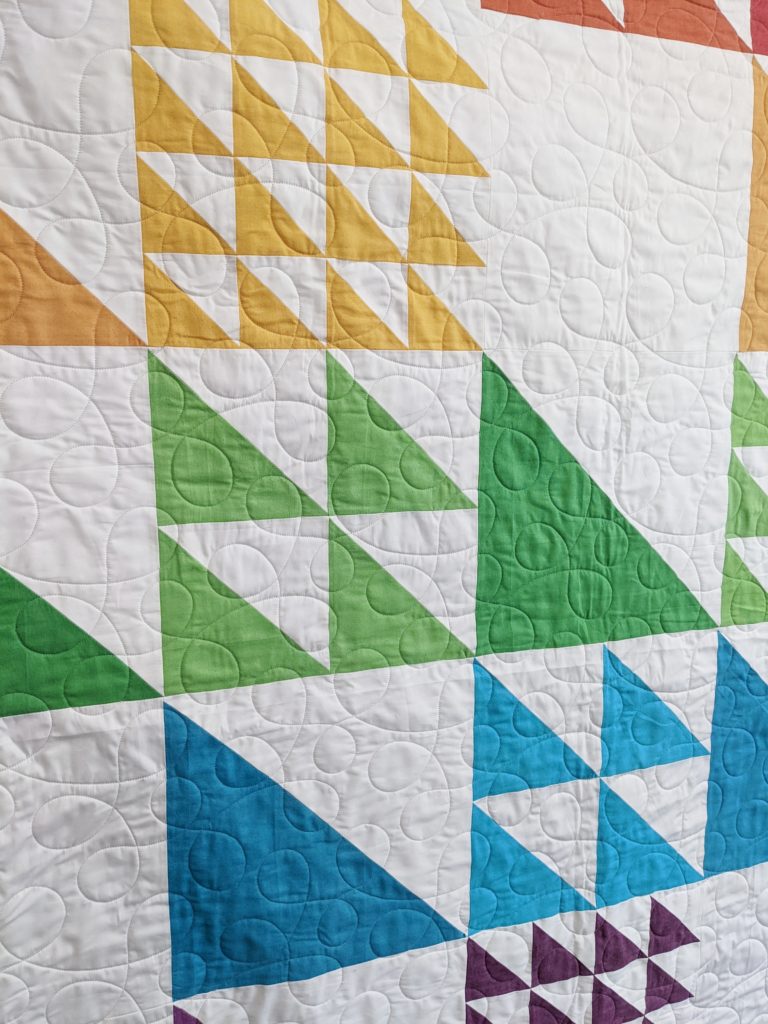 My mom quilted this up with a loopy pattern, and I love how whimsical it is.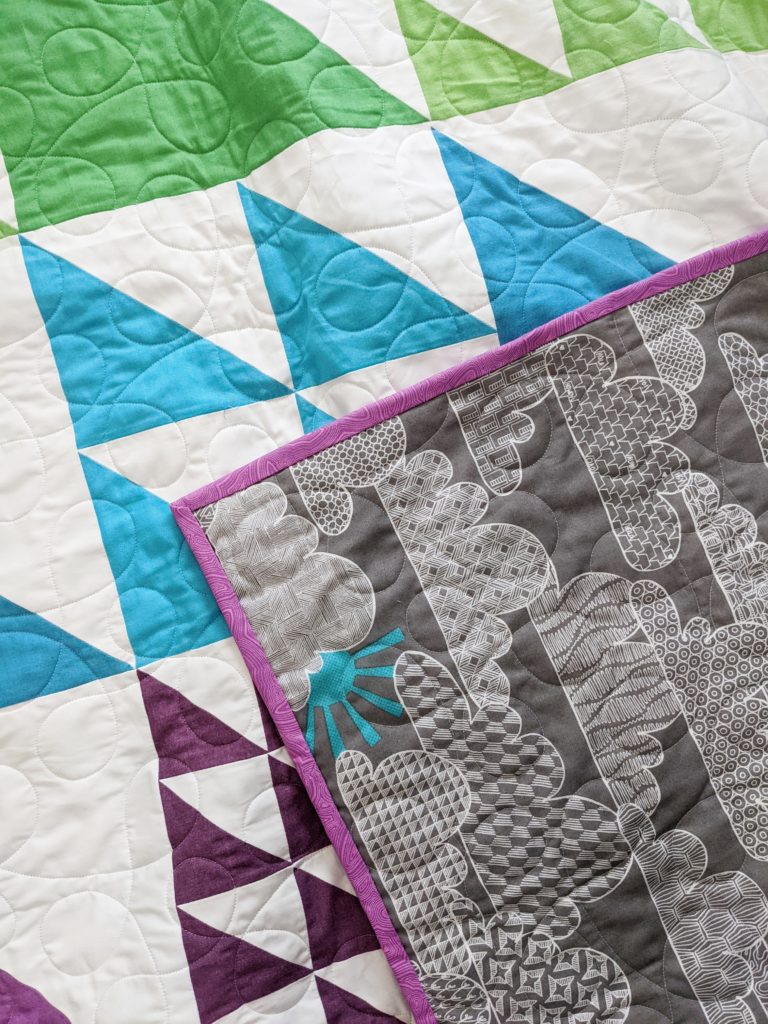 I love the wideback we chose for this one as well! The print is Head in the Clouds by Shayla Wolf. The clouds and suns are just so much fun.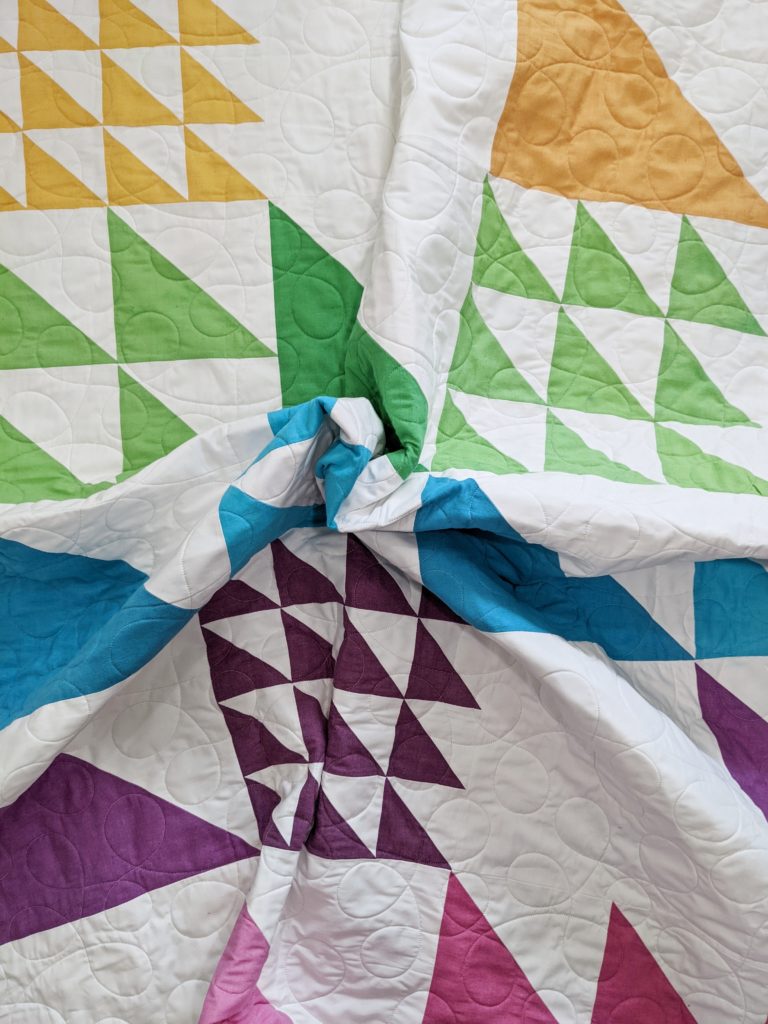 The Vertex pattern is available in my shop and at Artistic Artifacts!