Hi everyone! Happy Wednesday! I'm so very excited to share this scrappy happy Maeve quilt with you!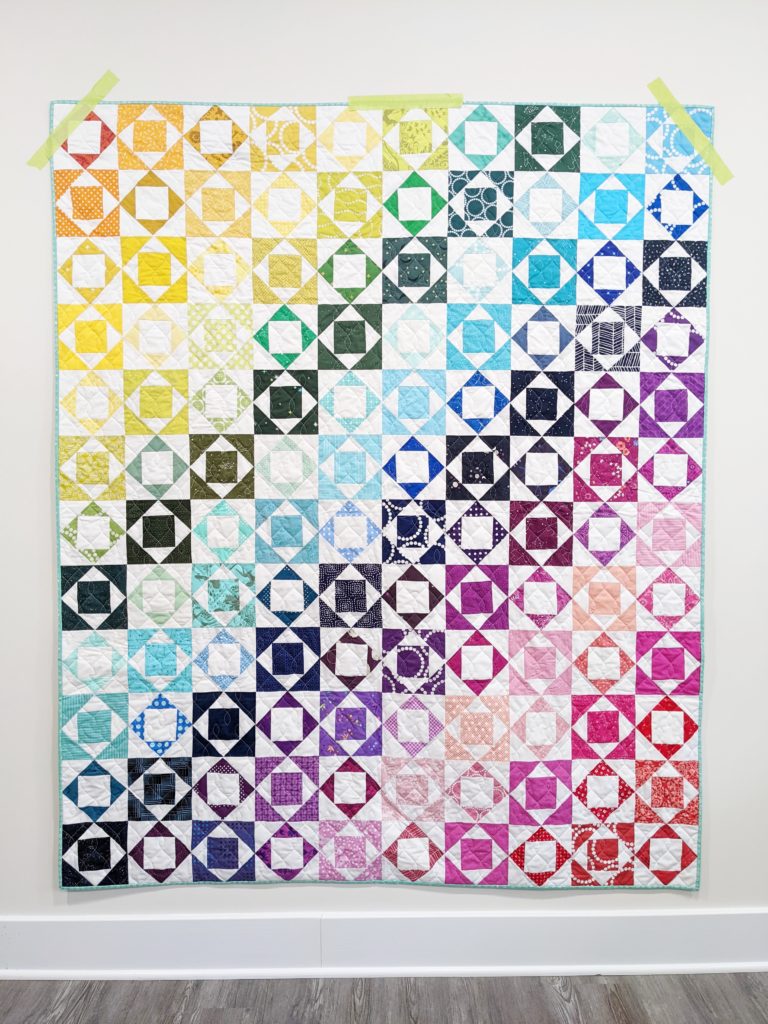 I made this out of scraps from my scrap bins, and Moda Bella White for my background. It's always so fun to revisit scraps and remember the previous quilts that they came from!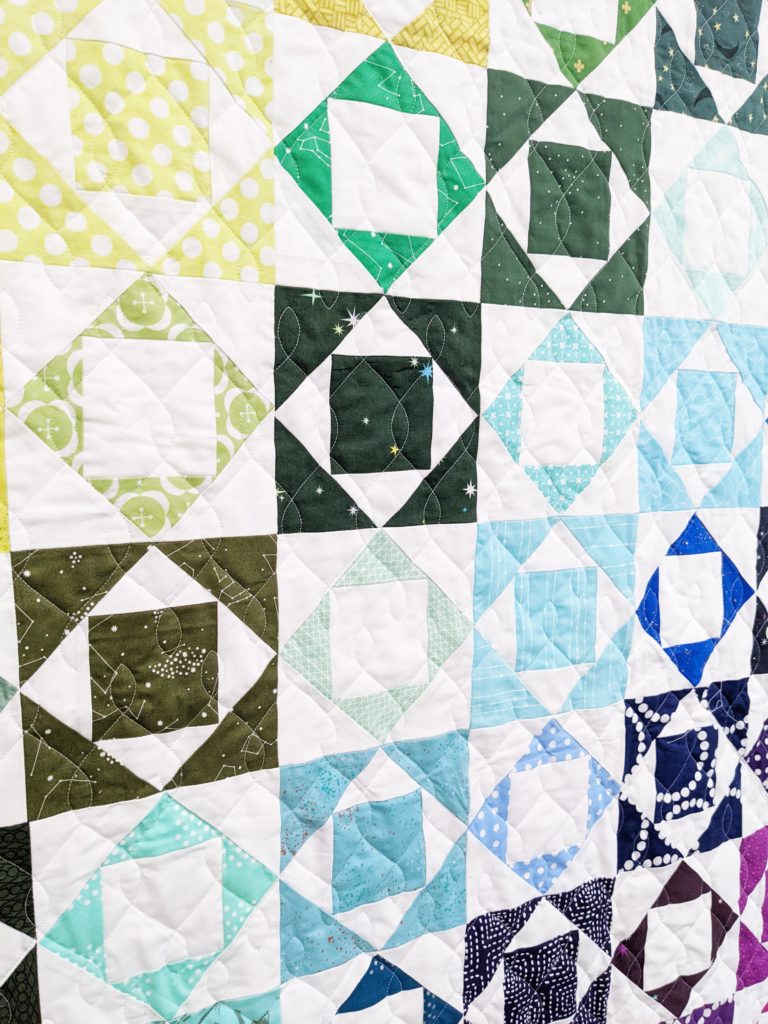 My mom did an amazing job quilting this one up as usual. This pattern is called Chicken Wire, and it's one of my favorites!
I used a nice warm flannel wideback from Joanns for the backing. When it came to the binding, at first I was at a bit of a loss since it's a rainbow quilt. Since it has all the colors already in it, I decided why not go for my favorite color, which is how I ended up binding it in mint.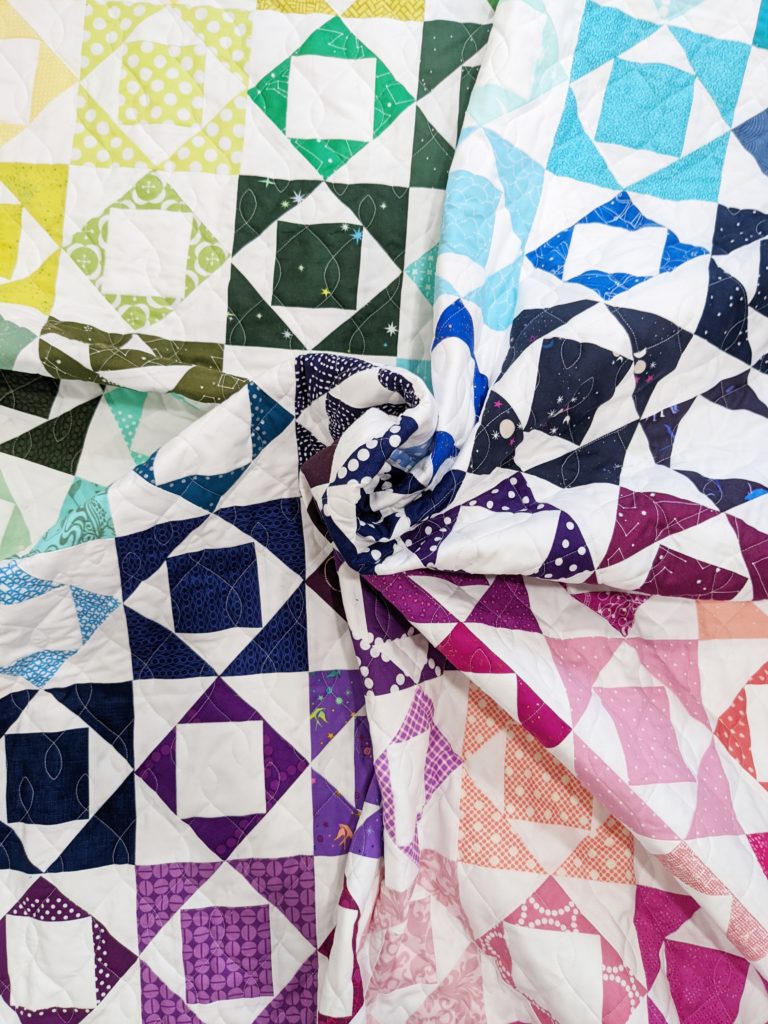 I'm so very pleased with how this turned out, and it was so much fun to put together!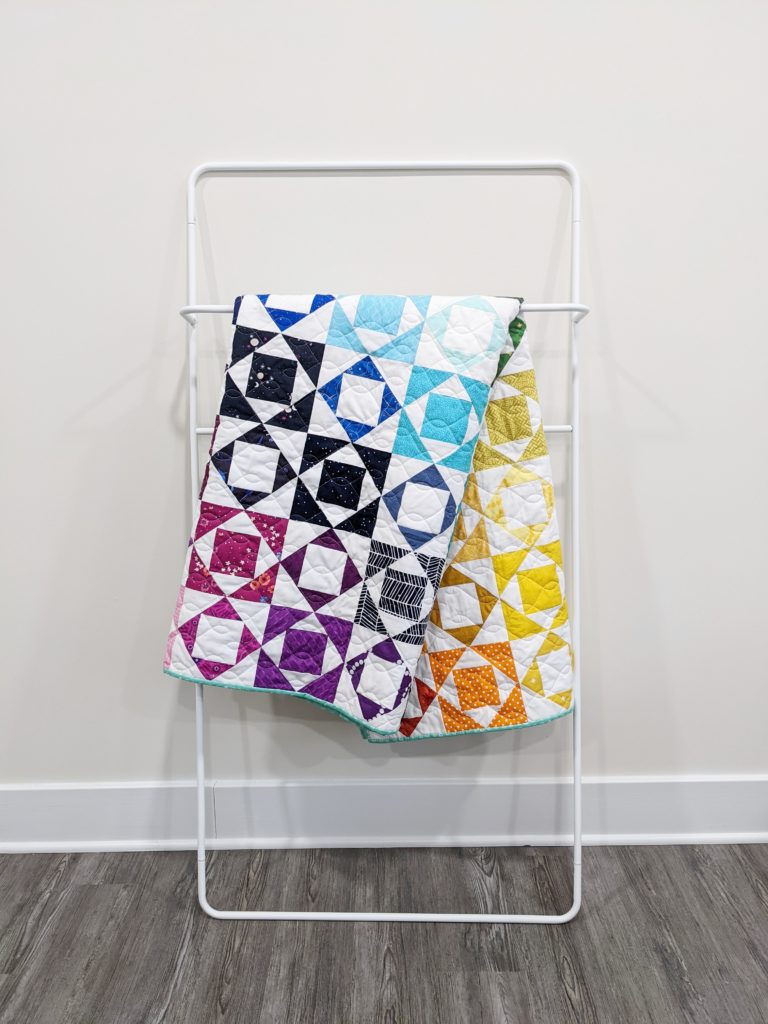 Grab the free Maeve Quilt pattern from my shop here, and I hope you enjoy it!