Hi everyone! Last December the DC Modern Quilt Guild held a virtual mini-retreat, and I was asked to help run a jelly roll race! It was so much fun to "race" with everyone. Some participants went at their own speed, and others went for it full speed ahead! I went ahead and finished mine as an Exponential quilt, and it turned out quite lovely.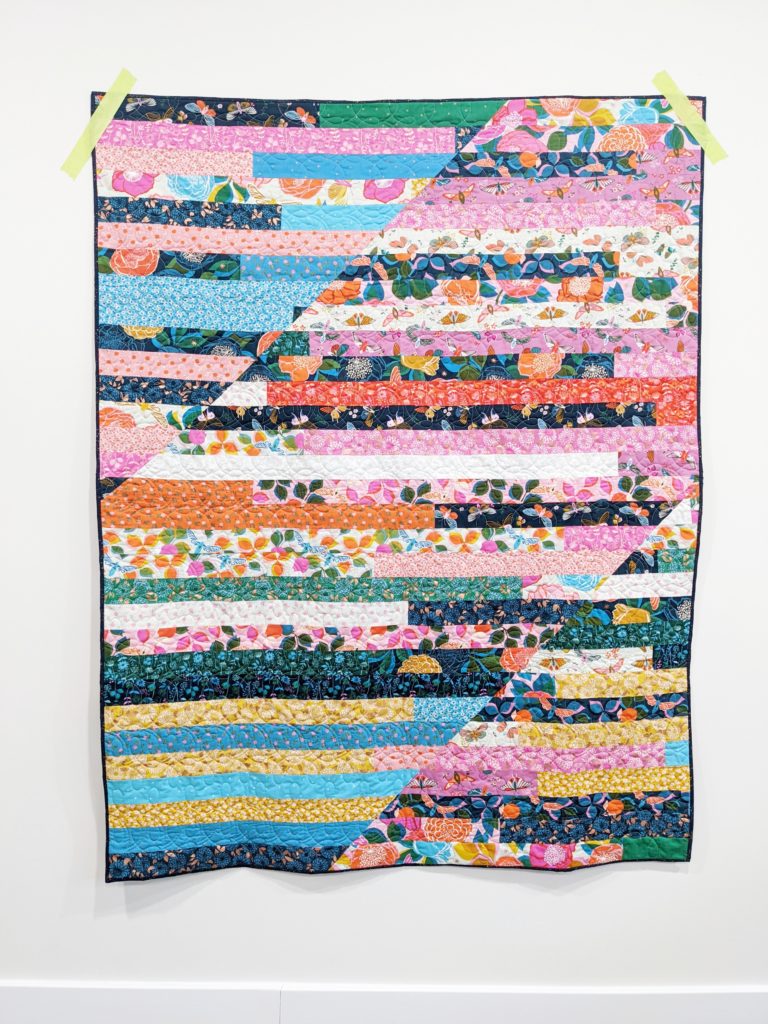 For this one I used a Stay Gold jelly roll by Ruby Star Society. The colors are so rich and gorgeous. This was a beauty to work with!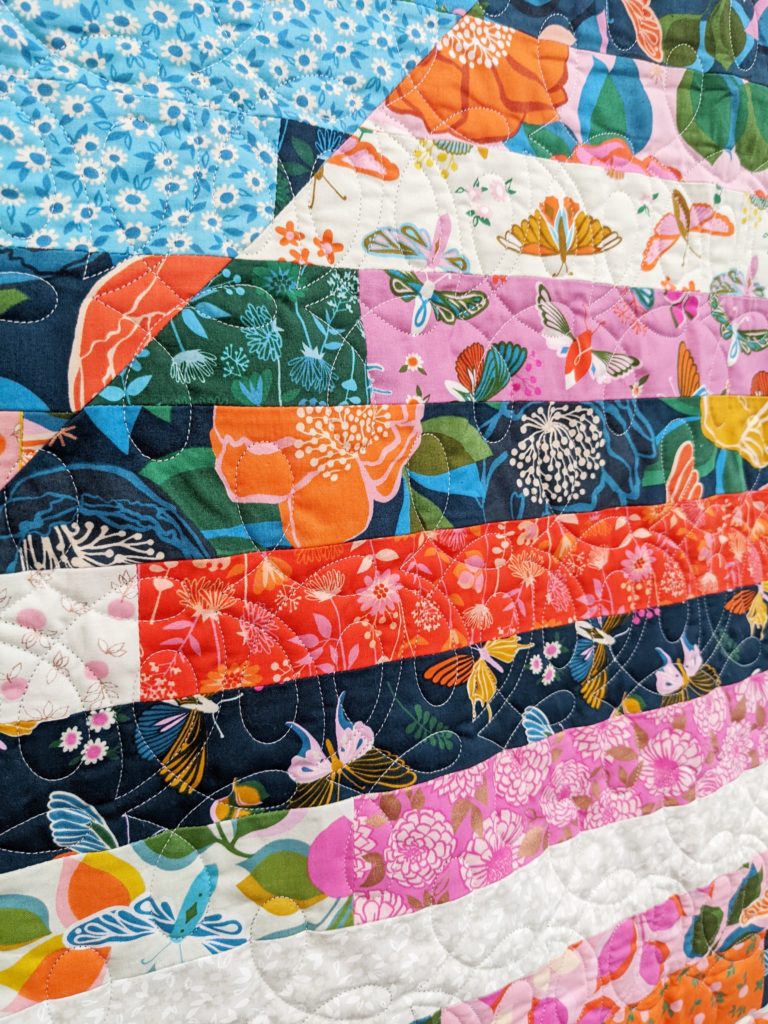 My mom did a great job quilting this one up in a swirly pattern. It's so loopy and fun!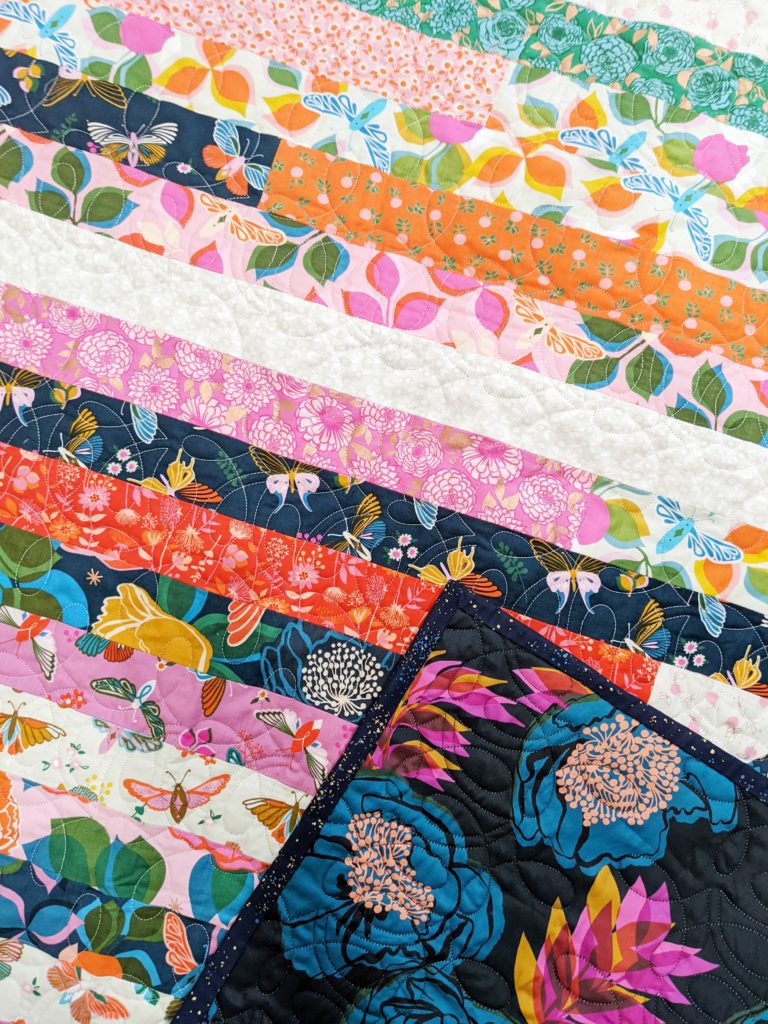 I pieced together some Ruby Star Society wideback pieces for the backing, since I can't get enough of them. I also went with a dark blue Speckled binding, which I think coordinates beautifully.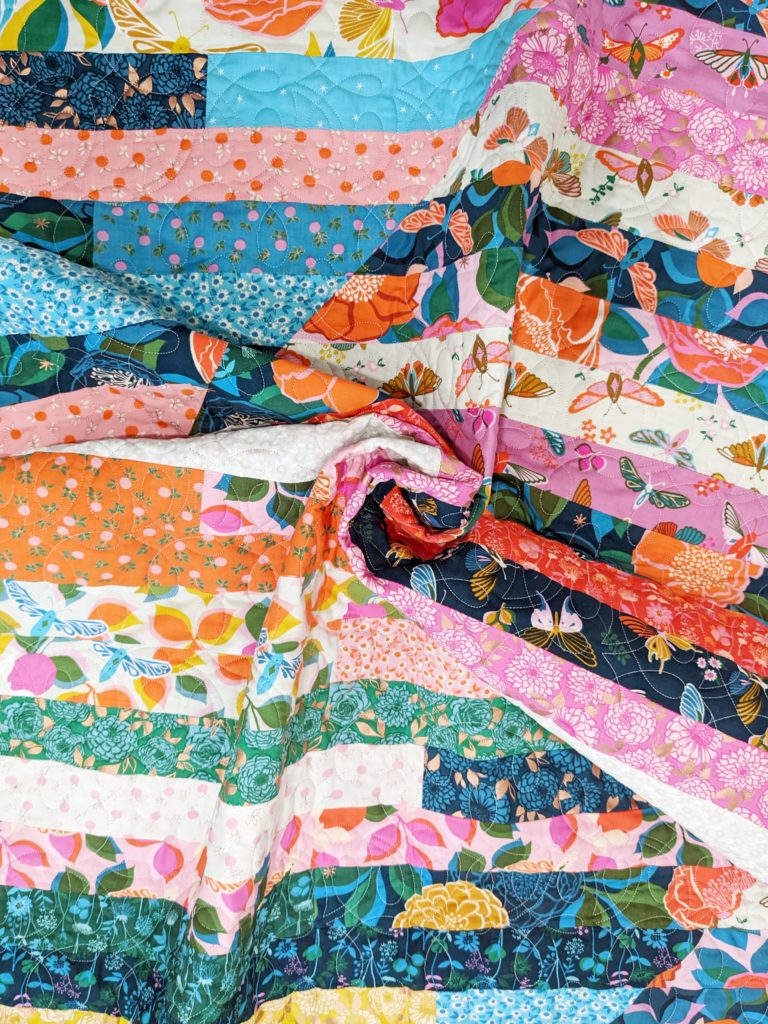 Don't forget to grab your free Exponential quilt pattern here in my shop!