Hi everyone! Happy Wednesday! Today is the release day for Vela, a super fun star quilt with lots of wonky star sizes in a fun puzzle pattern. This pattern is really great for advanced beginners and, because the stars are wonky, it is really fast to put together! This is probably my favorite pattern that I have ever written, and that says a lot, because I really love my patterns!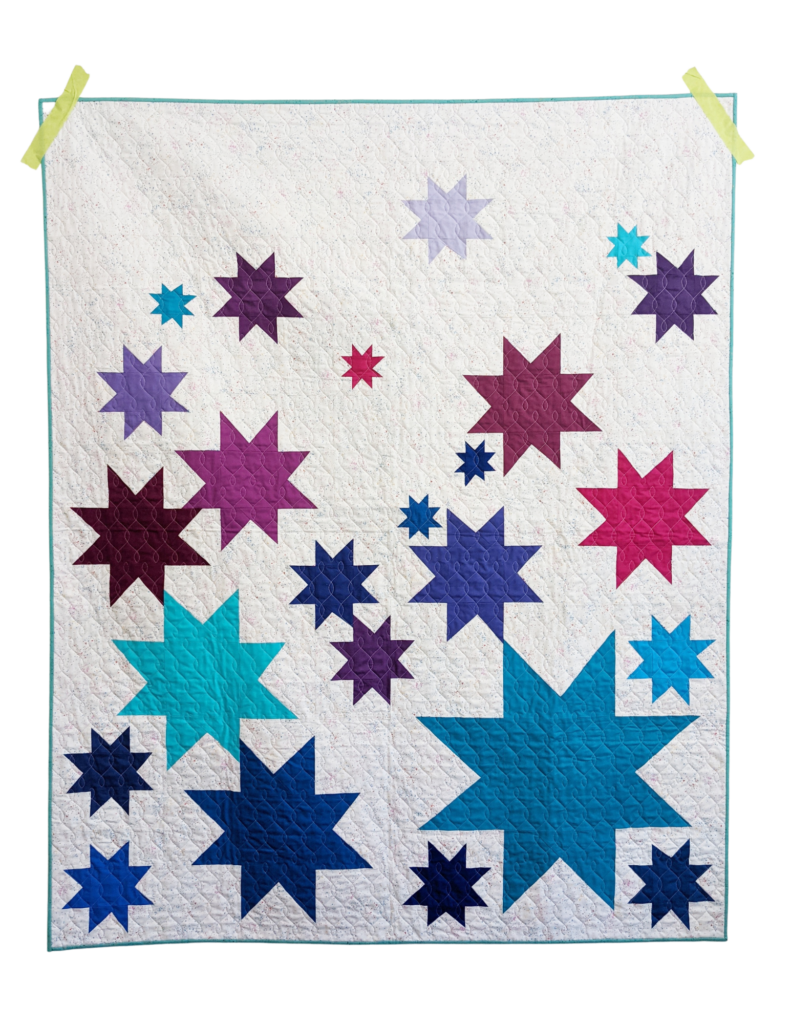 This pattern comes in two sizes (Baby and Lap). Because of the way it's constructed, it's basically two separate patterns in one, and there are a TON of diagrams to help you get the puzzle pieced together. I used various solids in the sample shown above, to show off the really fun stars.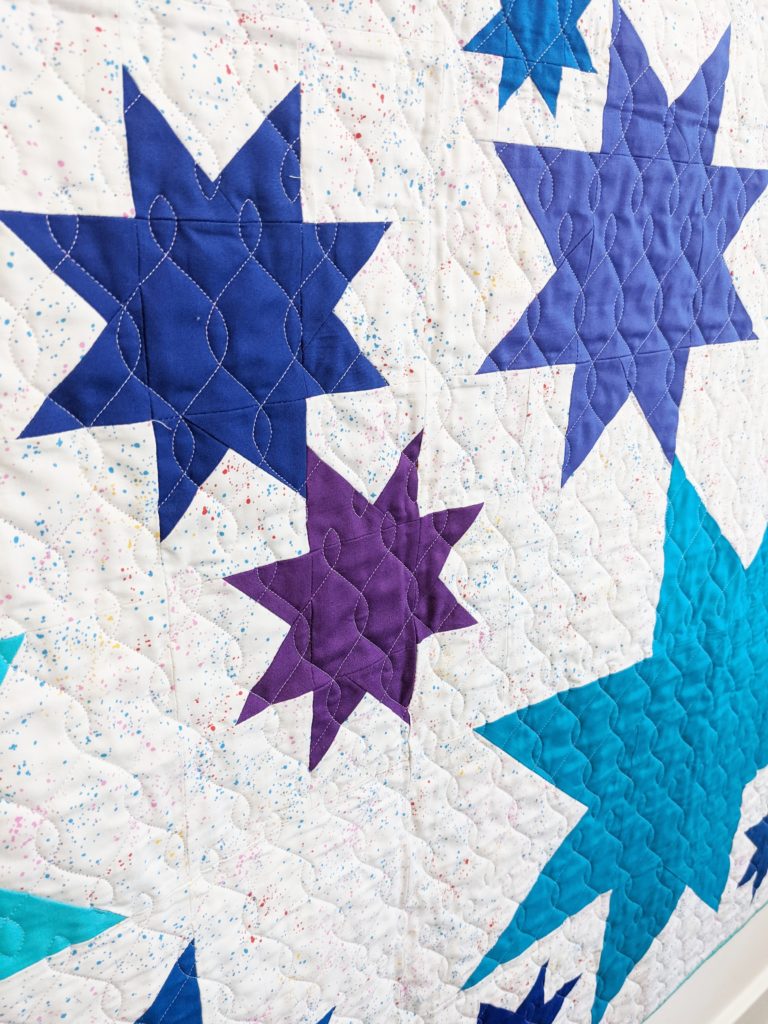 My mom quilted this one with some really fun loops, which I love so much! I'll be going back to this pattern over and over again.
I used a bright pinky-purple Speckled wideback for the backing here, to go along with the Speckled print I used as the background on the front. I also used Speckled for the binding…. can you tell I love that line?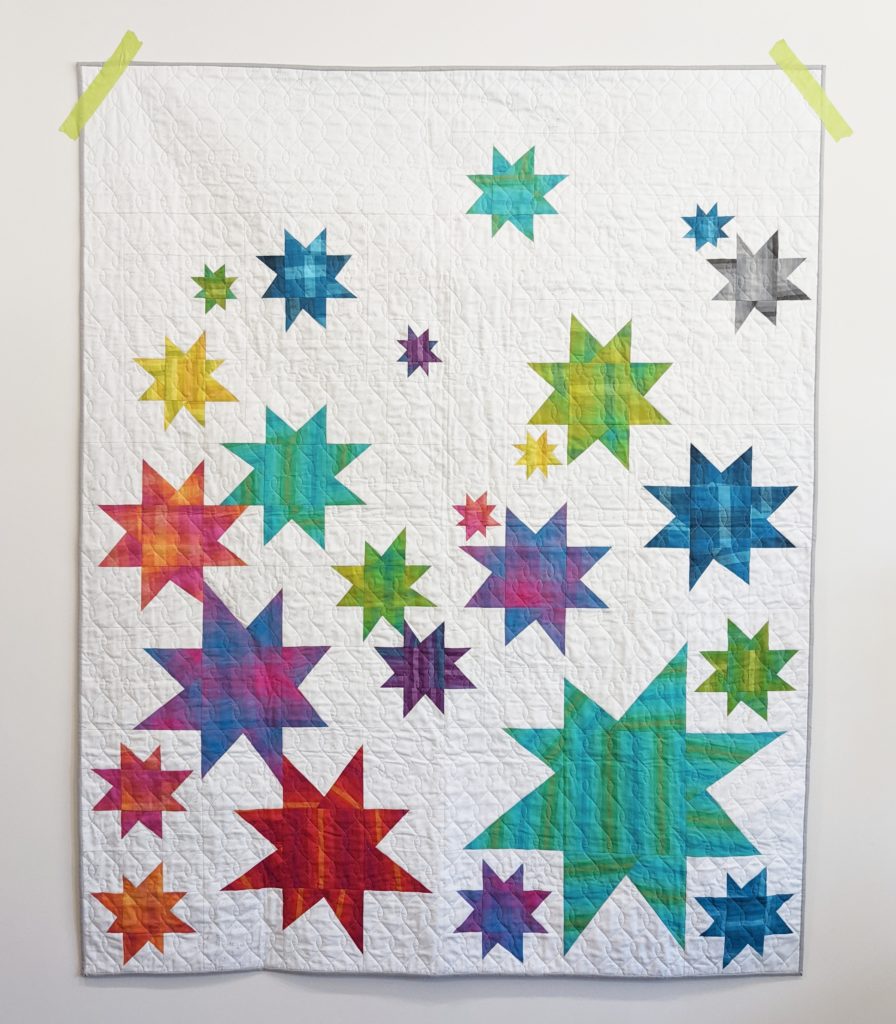 So, I actually enlisted some help this time to make a second sample! I had a bunch of leftover Kaleidoscope prints from a previous quilt and really thought they would look good in a Vela quilt. Sam over at @krebsbachhubercrafts made this quilt top for me and I'm so grateful for her help!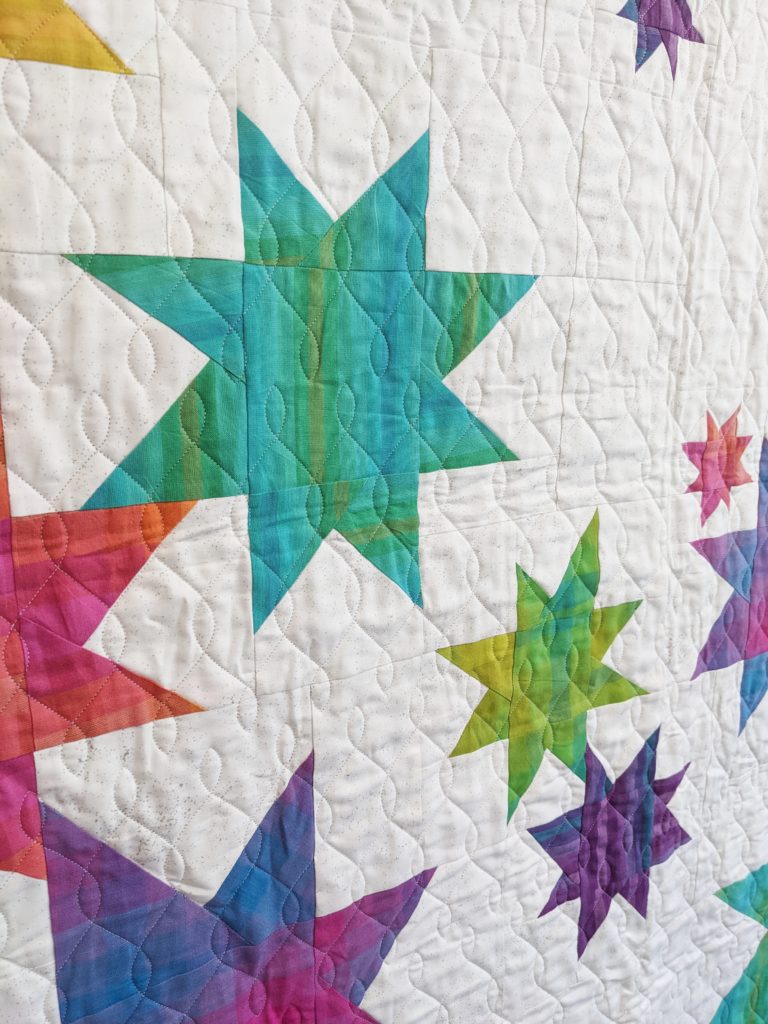 My mom used the same loops to quilt this one, and I love it.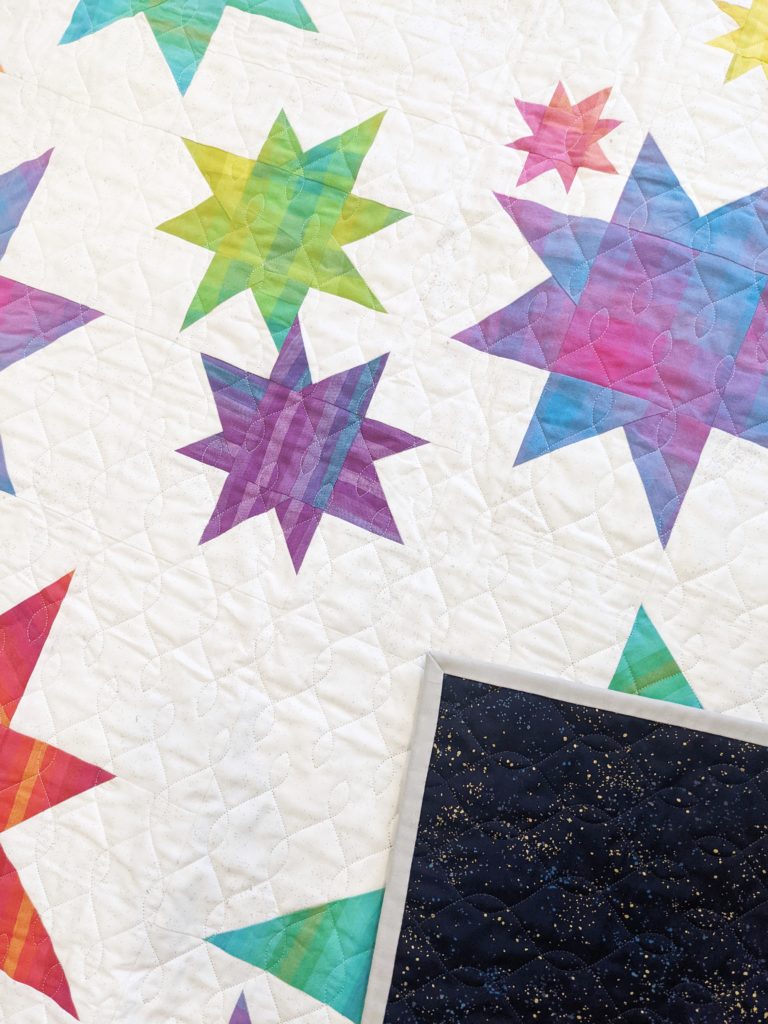 This one got some Speckled on the back too, this time a dark navy blue. The binding is Kona Ash, which I thought let the stars on the front shine. (See what I did there? :) )