Happy Wednesday everyone! Today is release day for Wild Tracks, a fun scrappy bear paw quilt with two sizes of bear paws. It's also the first of four in my half square triangle (HST) series! This pattern is quick and easy to put together, and is super fun to use up scraps from. If you don't want to use scraps, it's also fat eighth and fat quarter friendly.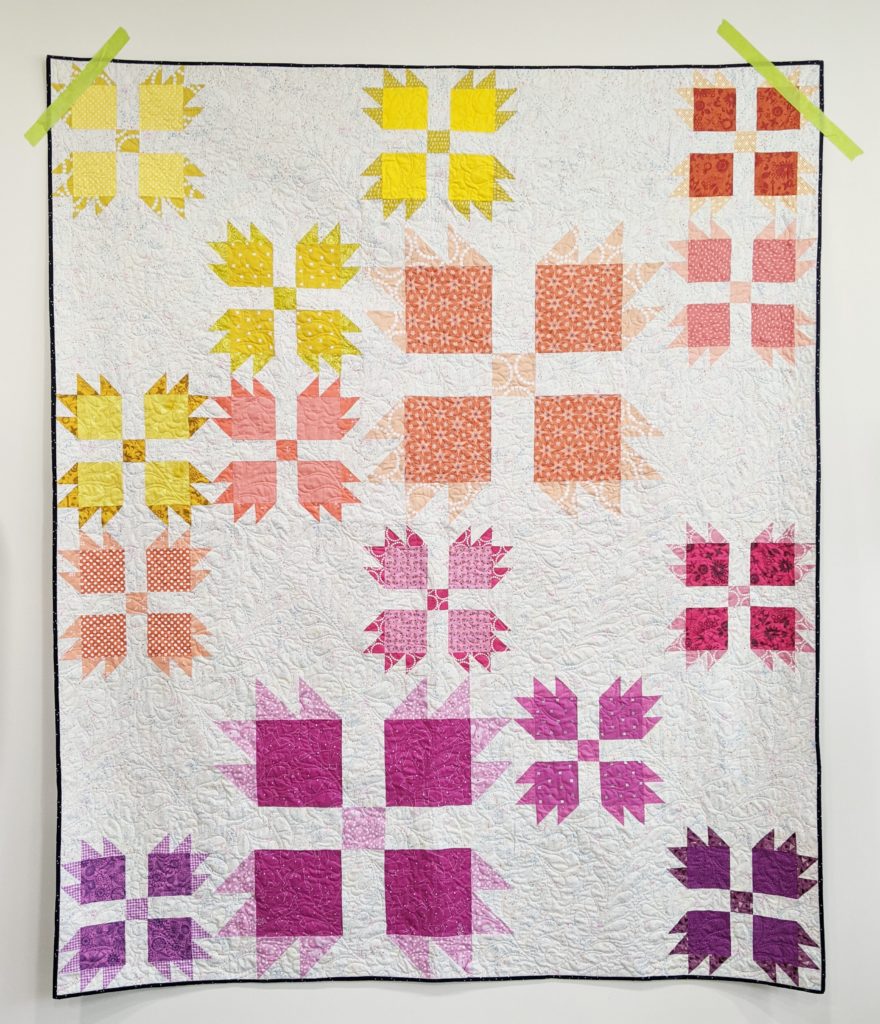 This quilt comes out at 72″ x 84″, so it's a big one! The big bear paws are 28″ square and are so much fun to put together. I used my scrap pile for all of the bear paws, and used a big stack of Speckled Confetti for the background. I love how the colors in the background print play with the sherbety paw colors.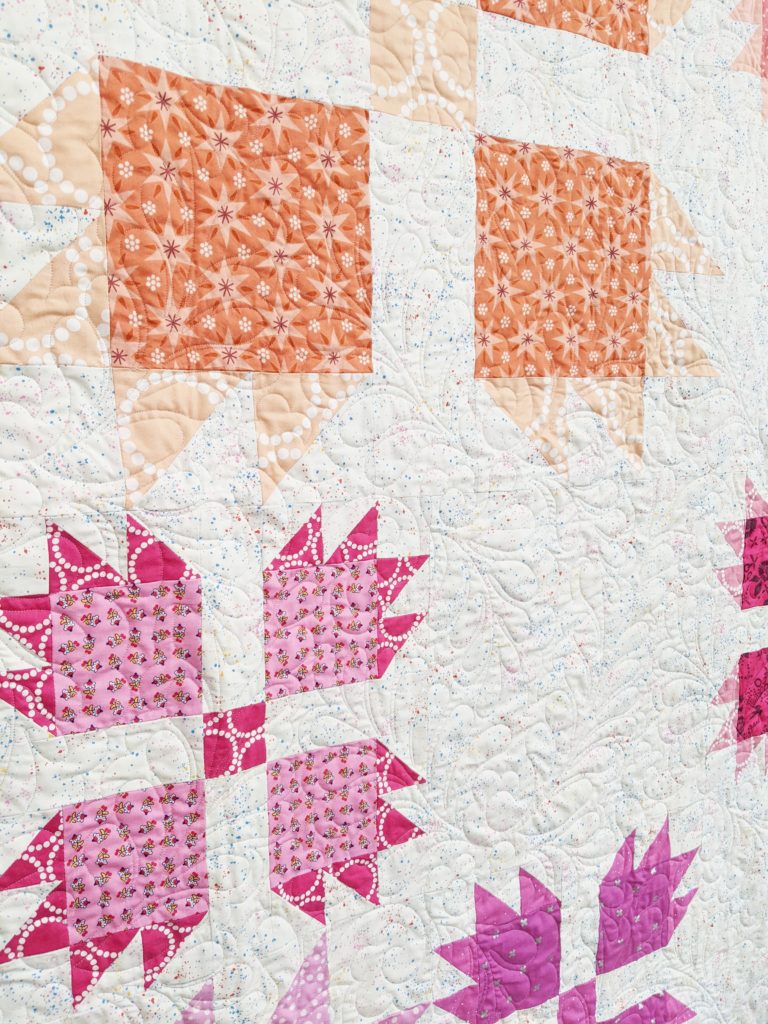 I had this one quilted locally with some simple feathers.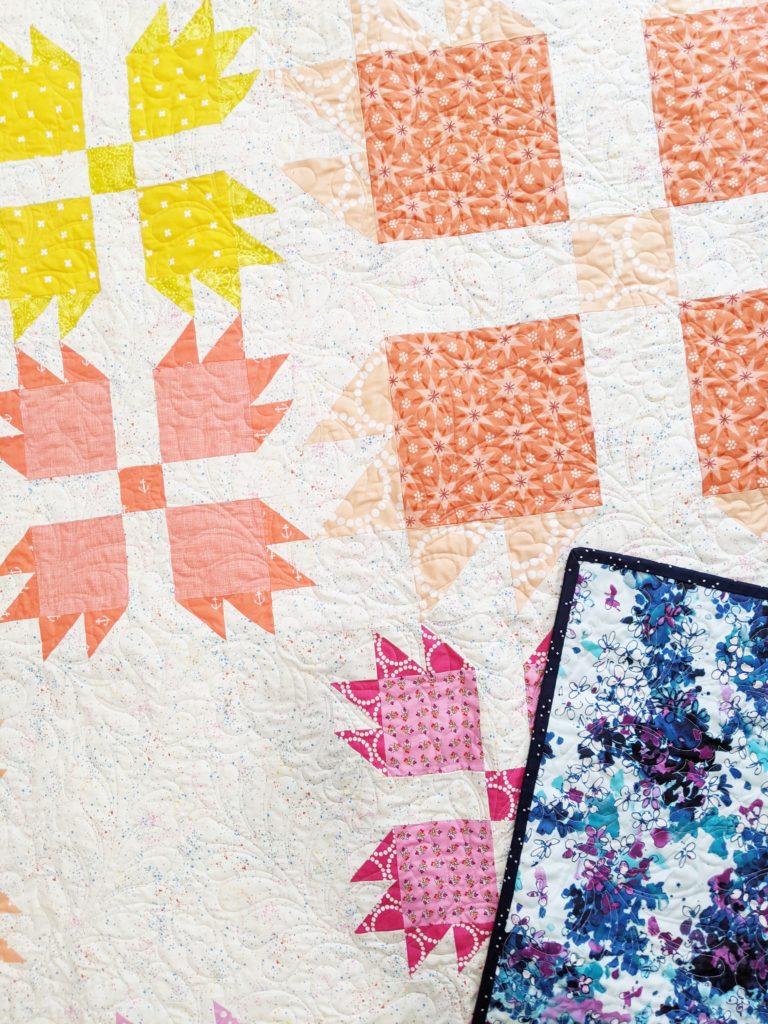 And the backing is a fun wideback print that I thought complemented the sherbery colors of the front well.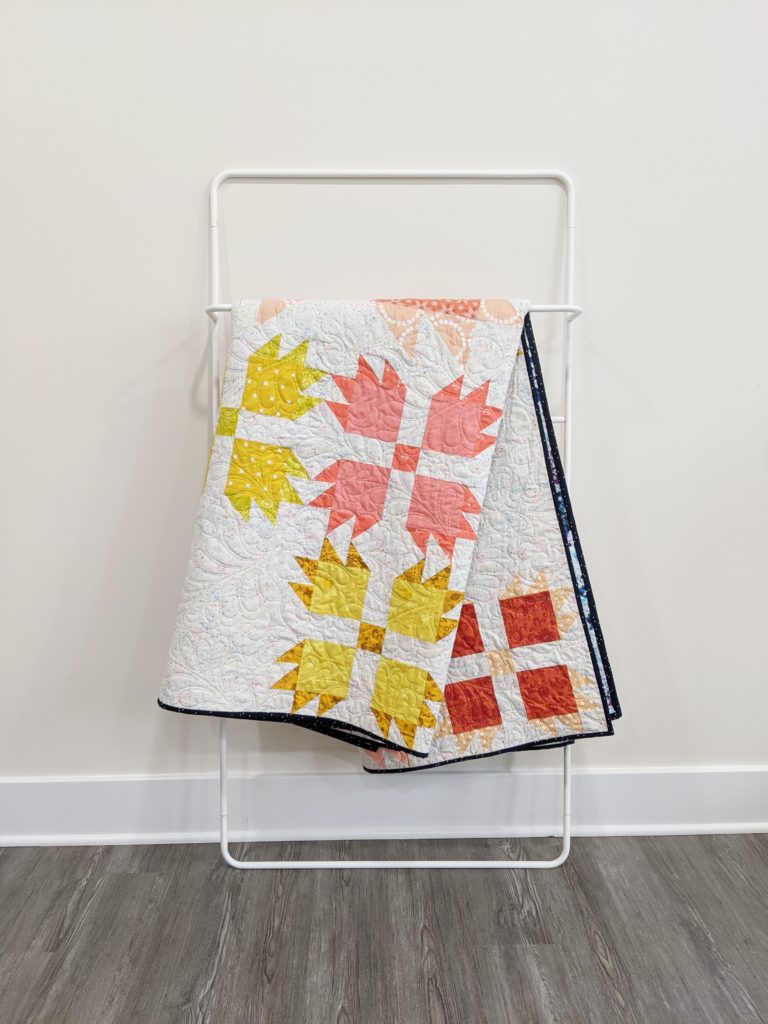 I really hope that you enjoy this pattern as much as I did. I'm already thinking of making a holiday version later this year!