I started this Round & Round quilt (pattern by Bonnie & Camille) way back in 2014, which given how long 2020 has lasted, feels like decades ago. I had finished six blocks at that time, and then it sat around waiting for me to complete two more and get it assembled. Of course, once I started putting it together, I realized I was short one of the white rectangles, which was Kona Snow, and you'll guess it – I didn't have any on hand. So another trip to the (online) store, and it was finally done.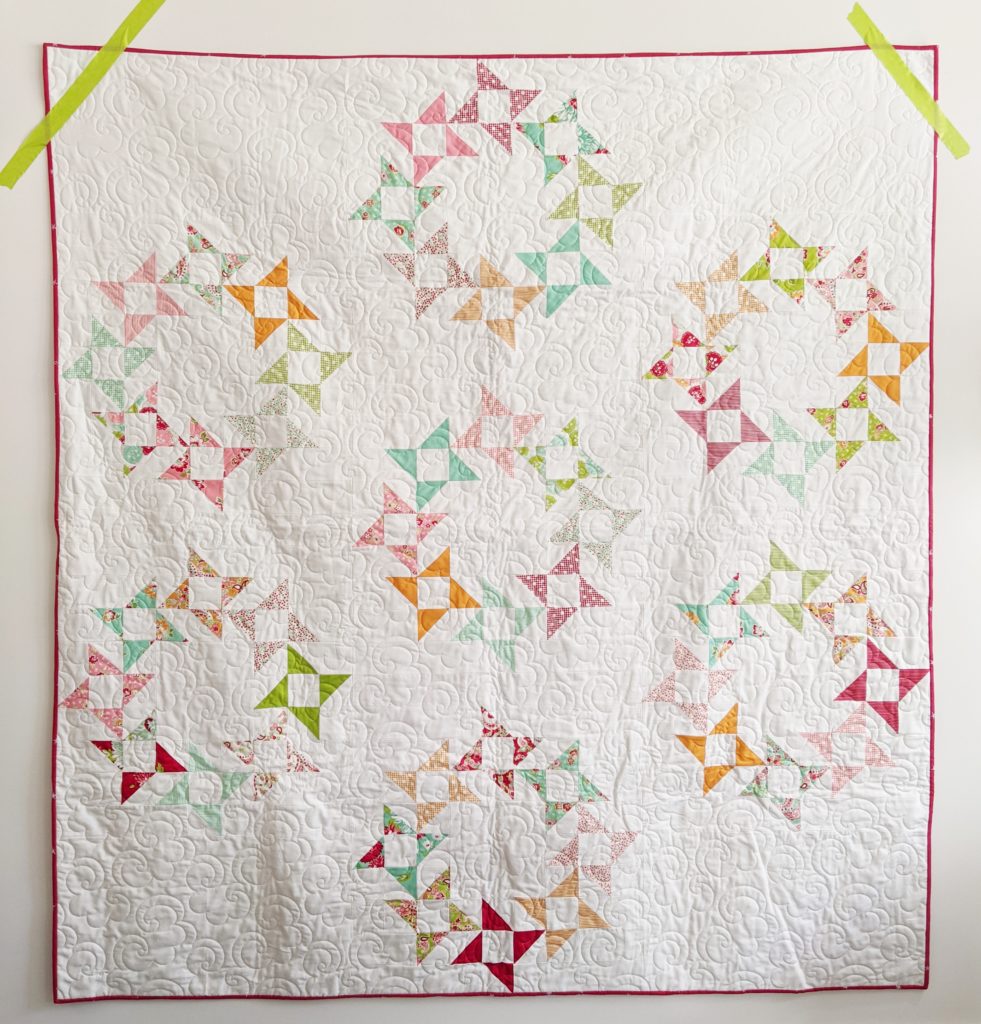 It's big! I love how fresh it feels with so much white in it. I usually go for bright colors, and this is very soft and sweet instead of bright and in your face. It's a good change of pace from what I usually make. I'm sure it's way past sold out at this time, but the fabric line is Happy Go Lucky, also by Bonnie and Camille.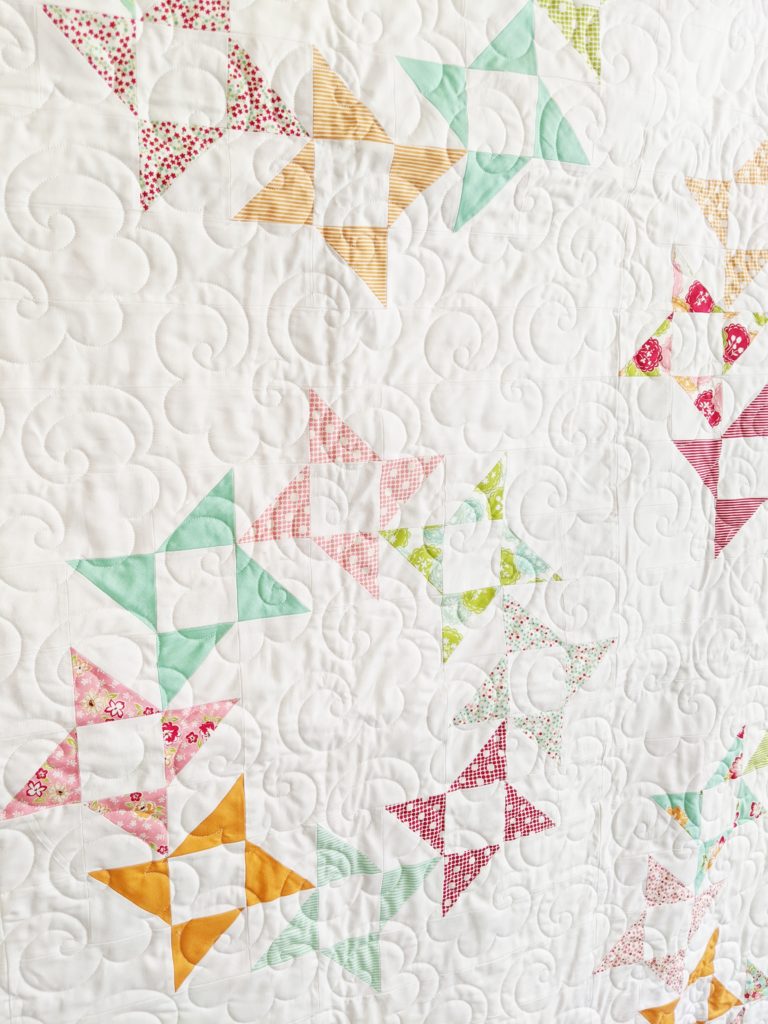 The quilting was done by Sew Shabby Quilts, and of course it looks fantastic. I kind of love it.
What have you made from Bonnie and Camille? Let me know if you've tried any of their patterns or used their fabrics!