I recently took the Plan for Sales course offered by Emily Dennis, which was very inspiring! Slightly Biased Quilts is a relatively new process, and so far I've mostly been moving ahead with projects that have inspired me and that I've always wanted to make. Her course helped me understand that I can be more intentional with my planning process and make some concrete goals to increase my success even more in the coming year.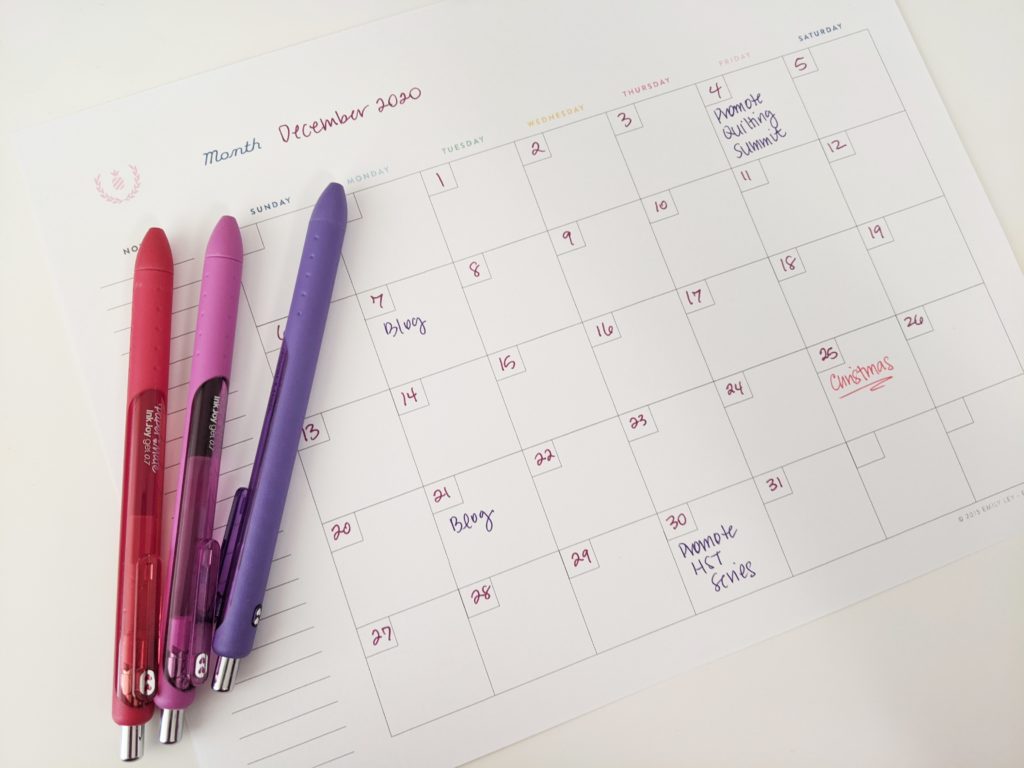 It was really fun to think through what I can improve in the new year, especially for channels like Instagram and Pinterest. Probably the most fun was to take my huge pile of quilt ideas and plan to do a series on half square triangles starting in January. I made quite a few patterns in 2020 considering how far into the year I started, but I gave myself a more relaxed schedule for 2021. Knowing me, I'll probably try to beat my schedule and get a few more in than I planned. :)
I've also been setting up a lot of changes around the shop, including a new Shopify shop, a new Pinterest site, and using some fun tools to automate things and get better overall at producing content. So far this is my biggest challenge, and I hope to improve in this area next year.
If you have a business, what are you doing to set it up for success in 2021? What are your goals and plans? I'd love to hear them! Here's to beating the very low bar of 2020 next year. :)