Hi everyone! I finally turned my signature quilt into a pattern. Introducing Biased, a super simple foundation-pieced strip quilt that is great for using up your scraps.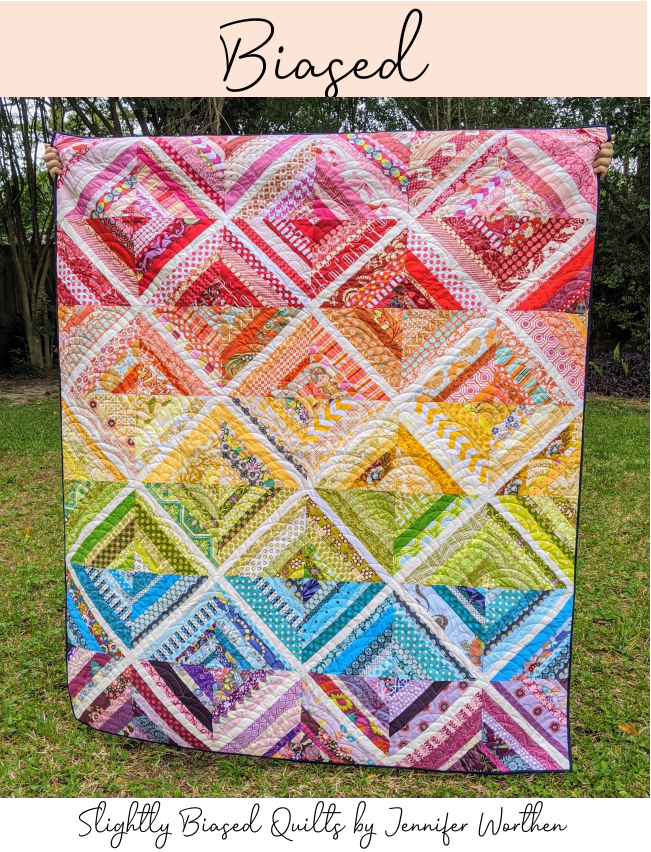 I really, really love this quilt and I hope you enjoy making it as well. It comes in two sizes, lap and baby quilt.
The blocks in this quilt are so satisfying to put together. I include some tips and tricks for how to make sure your center strip is right in the center, and how to manage the ends of the block once you get to the corners. This quilt is foundation pieced, and in the version above I used freezer paper, which I actually don't recommend. In the baby size version below, I used this pattern paper (affiliate link), which ended up much easier to remove than the freezer paper.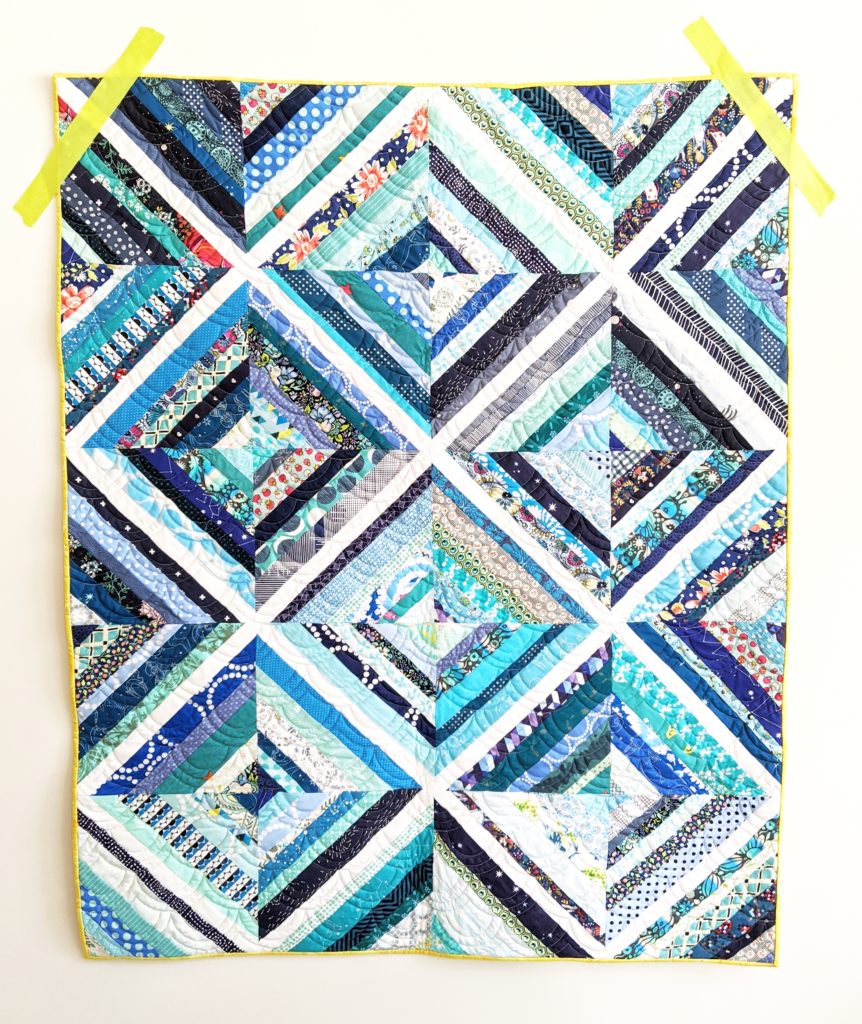 Both are pretty quick to put together and it's great to see your scrap pile go down. I hope you like it!