I got to go on another
quilt retreat
last weekend. And, just like last time, it was pretty much awesome.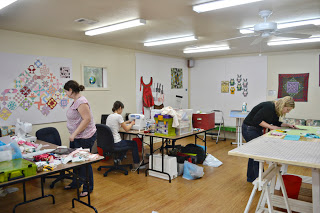 We worked…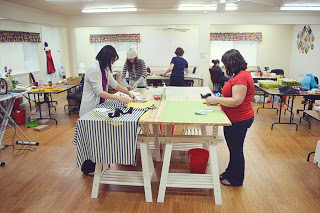 and worked…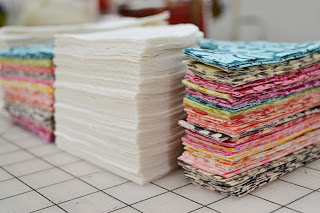 I mostly played with these…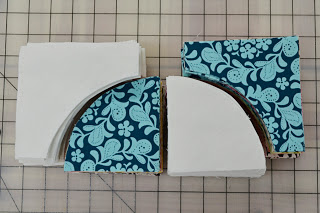 for a Drunkard's Path quilt!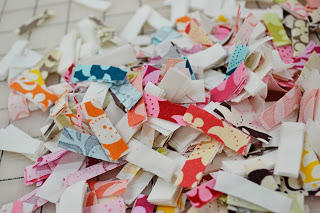 Aren't these scraps gorgeous? The fabric is Henna Garden by Sandi Henderson, and I am so in love with it.
Here are my blocks all sewn up. These curved blocks were hard for me, mostly because you can't go fast when you're sewing them. I guess I don't like taking my time. Haha! I used the Curve Master presser foot to sew these up (more on that later).
And here are all of us at the end of the weekend. Lots of fun projects, and a great variety of crafts! I did some straight line quilting on a top I've had for a while, and also did some Farmer's Wife blocks (post coming soon). I can't believe how fast the weekend went, and I can't wait to go back again!